Official records reference 'Merricumbene', but for me it will always be the 'Araluan Valley'
Bordered by the Monga and Deua National Parks, the Araluen Valley south of Braidwood (N.S.W.) is breathtakingly beautiful – as it was that day in November 1984 when I found myself lurching along one of its ridge-top tracks in a 4WD. I'd been invited by Bob Piper (RAAF Historical Section) to visit the crash site of Wirraway A20-116, which had failed to return from a coastal photographic survey of Batemans Bay on 16 September 1943.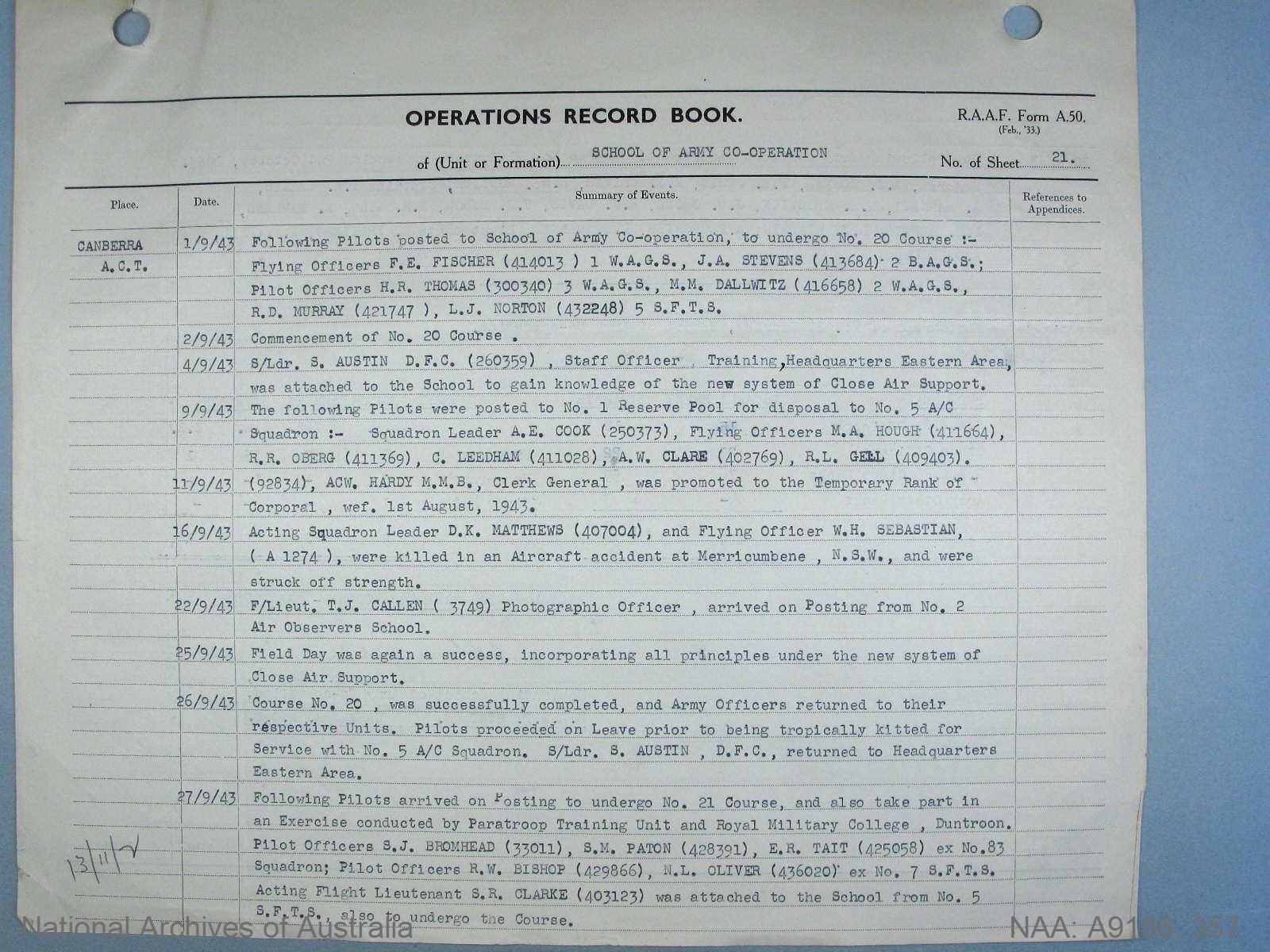 I don't recall the route we took or, indeed, the wreck's approximate location. However, I do remember that it was a relatively short and easy walk from the track to the crash site.
These images can speak for themselves.